Anteris Pvt Ltd is a diversified technology oriented enterprise that has laid utmost focus in improving Web-Based-Service standards through meaningful, customer-centric innovations in the areas of Website Development,Software Development, E-commerce Solutions, Mobile Application development and Logo Design.
Anteris Pvt Ltd is a new venture, a fresh launch by a close knitted group of Industry Veterans who have gained a wealth of knowledge and experience by working with winning teams, domain-leading companies and exceptionally creative thinkers of the Marketing/Design/IT worlds.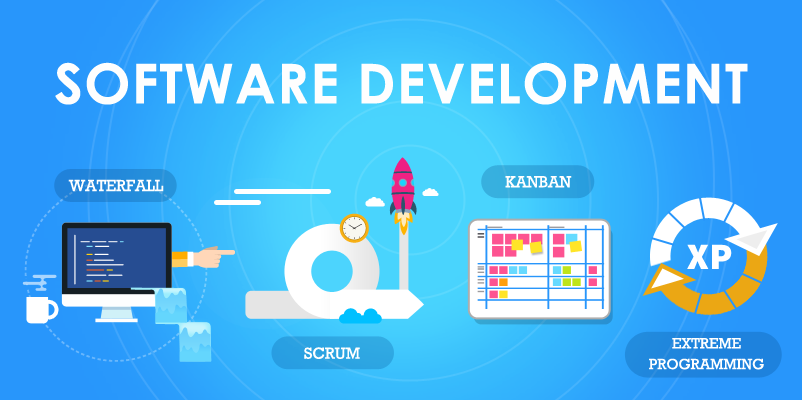 Software 
Development
A Business Owner need not have any technical expertise in order to get a Software Developed and meet the Business' needs i.e. catching up with required levels of technology and domain management.
Anteris Pvt Ltd indulges in a client engaged environment throughout the process of Software Development.
YOU – Briefly introduce us to your Business and Goals to be Achieved; Anteris Pvt Ltd admires your vision and takes up any hypothetical expectation as a challenge. You will be surprised what we can accomplish with the help of Softwares. If you are unsure of an ideal solution to improve the efficiency of your Business and are clueless about what kind of software best suit your Line of Business; we shall offer you the most relaxing chair at our office and a drink of your choice. Sit back and be a JUDGE!
Anteris PVT LTD – The software development team comprises of two main functions; A Team – they speak your language and are gifted with a sense of Creativity (most of them possess degrees in Animation/Arts/Graphic Design). After understanding your needs and the necessities for the project they run a Viability Check; later the project is transitioned to E Team. The E Team or the Execs, as we call them are the Geeks who speak in languages you and I won't comprehend. Post a complete Knowledge Transfer and SOW (Scope of Work), the E Team will present a POC (Proof of Concept).
Your dedicated account manager will discuss with you any areas of improvement, amendments and additions to the Prototype.

Web Development
Websites can broadly be classified under 2 Categories, Static and Dynamic.
Static Websites are websites that keep displaying the same content over and over again, these were common about 10 Years ago, you may still chose a static website if you are running a Political Campaign or want to spread some sort of a message.
Dynamic Websites are new age, interactive websites that are responsive and the content can be changed effectively. Such websites are more appealing to the Audience. We could help you with any of the following -:
Blog/Personal Websites
Business Websites
E Commerce Websites
Job Board Websites
Business Directory Websites
Question & Answer Websites
Non Profit & Religious Websites
Portfolio Websites
Online Communites
Coupon Websites
Auction Websites
Multi Lingual Websites
Knowledge Base / Wiki Websites
Podcasting Websites
Niche Affiliate Websites
Photography Websites
School / College Websites
Higher SEO ranking Websites
Walk the talk and Talk the Walk .
How did you learn about Anteris 99% of our customers find us on the Web, through Social Media, via search engines or some sort of a Local Listing. What does that mean? If you found us, they can find you too! We know what we are doing and we control our exposure, Anteris PVT LTD is not a Fortune 500 company with 10s of thousands of employees. We are a small but close knitted Business and the moment we have our plates full with work we cease our campaigns and Switch to Work mode. This has enabled us to maximize ROI. There are certain clients we run campaigns for that may have various needs and appetite, some run globally, 247365; some have a Lead Acceptance Window and most of our clients work on the SWITCH mode just like us.
Inbound Marketing is the Key – Gone are the days of Cold Calling and Outbound Lead Generation

Mobile App Development
Statistics report that about two-third of the world's entire population uses the internet today and about 37% of the internet users own a smartphone. This is a marked increase from just 21% in the year 2013. But a smartphone is nothing without proper application support. As of today, almost all the major companies around the world have already created their own applications for mobile devices, and new and upcoming businesses are soon to follow. If you are planning to start a business of your own, or if you already own one, you should consider investing in mobile app development. Not only can a mobile app help you stay afloat in this competitive world, it can also increase your audience engagement and conversion rates.
A Mobile App Development Company Catering to Your Needs
We are a premier mobile app development company offering high-end apps tailored to your business. Over the years, we have provided some of the best mobile application development services to our clients across the world. Our core offerings include:
Native app development
Starting from media management and streaming applications to tools, utility apps and enterprise applications, we build it all for Android and iOS platforms.
Hybrid app development
We also build robust hybrid apps for Android, iOS and Windows platforms.
Mobile application UI design
Besides mobile app development services, we also provide icon and theme design, widget design and complete app UI design for Android and iOS.
How Mobile Apps Can Help Your Business
The smartphone and internet generation actively uses mobile applications every day, and you can easily leverage this to your benefit. A well-built app can easily make your sales rocket.
Mobile apps make it easy for buyers to browse, compare and purchase products or services on the go
Using geo-fencing, you can send specific advertorial messages to your customers based on their location
Push notifications keep your customers updated with the latest offers from your business
An app takes advantage of the smartphone's hardware to provide a connected experience for the customers; it simplifies the way a customer engages with your business With loyalty programs and customer specific deals you can attract more people

E-commerce Website Design
Are you looking to expand your business by taking it on the internet? An ecommerce website would be the best option for that. Whether you want to create your first online shopping store or overcome the sales slump with your existing one, we can help you out with your ecommerce website design. Hire expert developers at Anteris Software solutions to build robust websites that are mobile-friendly with advanced security features, advanced payment options, real time analytics and much more.
Take a look at why our e-commerce web design for business might come to your aid.
Operational costs are much lower compared to usual brick and mortar stores
You get full control of your store with our e-commerce management system
Give your customers a wide variety of payment options
Break the barrier of language by choosing multiple languages for your website
Your customers get all the information necessary about your products
E-commerce websites help you understand your customers and thus provide better choices
Your websites are more likely to get discovered than brick and mortar stores with low cost yet highly effective digital media marketing The most crucial part of creating an e-commerce website design is to understand the client's business inside out and thereby figuring out the potential customers for your business. Doing so enables us to design the layout accordingly, integrate the appropriate payment gateways, include product comparisons, user reviews, shipping options, offers, etc.
In general, e-commerce web development requires a lot of creativity and innovation. The look and feel, loading time, visible feature sets, etc. of the website play a pivotal role in determining if the visitor will stay on the website or go to another website. Thus making a very strong first impression is extremely important when creating an e-commerce website.